Everything you needed to know about the gel blastet 
Nowadays, you get so many varieties of toys in the market for kids that you can feel overwhelmed with the choices and fail to make a decision. But if you know the interest, personality, and preference of your little one well, then you wouldn't have to worry about anything. Most of the young kids remain glued to their phone screens and don't like to go to playgrounds. Or they watch movies. Both these are quite addictive. Anyway, fondness for these things sparks their interest in things like shooting, gun, and pistol.
They like to use these elements to recreate a scene or dialogue for a more authentic feeling. So, you can take this as a cue and buy a gel blaster for him or her.
EPIC BATTLES!  ADRENALINE-FILLED, COMPETITIVE PLAY DOESN'T NEED TO BE MESSY! THE GEL BLASTER IS AN ADVANCED BLASTER WITH NO MESS OR CLEAN-UP TECHNOLOGY, MEANING YOU CAN BATTLE INDOOR, OUTDOOR, ANYWHERE YOU WANT.

DO THEY HURT?   JUST ENOUGH STING TO MAKE IT EXCITING! IT FEELS LIKE GETTING HIT WITH A RUBBER BAND—A QUICK, MINOR STING. YOU PROBABLY WON'T EVEN NOTICE BECAUSE YOU'LL BE TOO BUSY LAUGHING.

NO MESS.   WHEN GELLETS BURST ON CONTACT THEY INSTANTLY START TO EVAPORATE, MEANING IN 15 MINUTES OR SO POOF ALL EVIDENCE OF BATTLE IS GONE!

ECO FRIENDLY.  GEL BLASTERS BLAST BIODEGRADABLE GEL BALL.THEY ARE SMALL, COLORFUL, WATER-BASED BEADS THAT ARE ECO FRIENDLY, BIODEGRADABLE, NONTOXIC AND ALL NATURAL. 
Taking a peek into gel balls used in gel blasters.
The gel balls are usually dehydrated materials, which, when added to water for about four hours or so, can increase in size up to 7 to 8mm. When you shoot these balls from your gun, they appear in the form of small jelly pieces that disappear in a while. These are safe for your health as well as the environment. Hence, you don't need to feel guilty about choosing this toy for your children. Just make sure you soak the balls in water before use. Please go through their guidelines and apply them.
However, remember that your safety is in your hands. These gel balls shot from gel blasters tend to be harmless. But to make sure your kid doesn't contract any risk while involved in a passionate game of shooting, you should make him wear eye protection. You need to cover eyes with a safety gear whether you play with gel blaster or something else, such as foamed darts, paintballs, or water. It keeps your eyes safe from the trouble of stinging.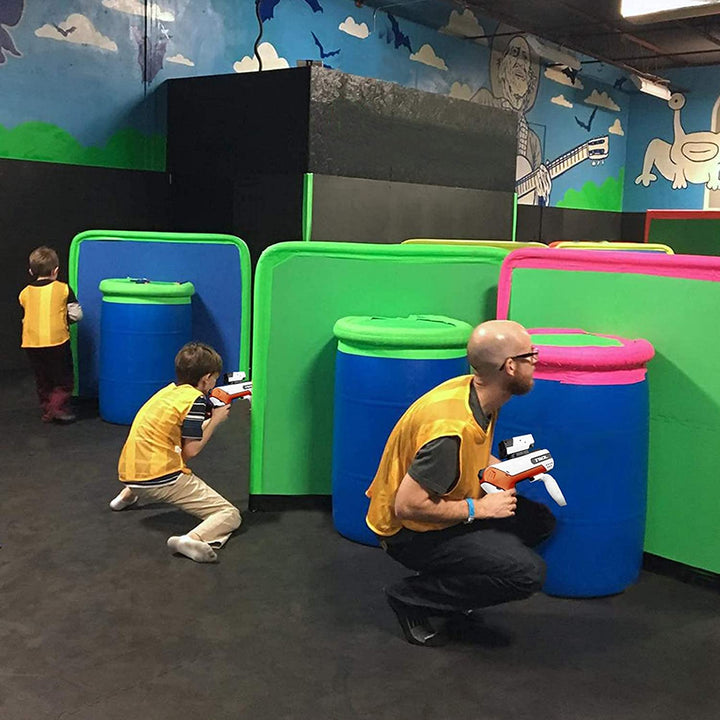 So, if you wanted something that could pull your child away from television or smartphone, then gel blaster is perhaps the right solution. Many people say that playing with this toy can be advantageous for children's mental and physical health. For example, when they play the game, they run from one place to another, jump, skip, hide, and do a lot of physical activities that ultimately contribute to their cardiovascular health. Similarly, in an attempt to protect themselves from becoming a target, they use their brains for planning and strategizing. They become super attentive to the surroundings and manoeuvre their way out smartly. As a result, their mental strength develops.